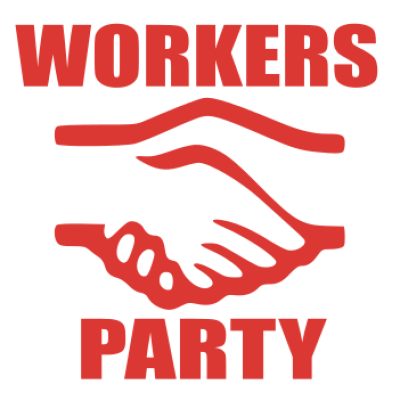 Irish Name:
Páirtí na nOibrí
Years Active:

1977

–
Other Names:

Sinn Féin The Workers' Party

  (

1977

–

1982

)
Groups & Sections: 

Workers Party Youth

  … Youth Organisation
Documents in Archive:
57
Publications:

Workers' Life

,

Women's View

,

The United Irishman

,

The Irish People

,

Teoiric

,

Socialist Digest

,

Notes and Comments

,

Making Sense

,

Look Left

,

Ireland

,

Focus

International Affiliations:

World Federation of Democratic Youth

 


International Meeting of Communist and Workers' Parties

 (

1998

–)
European Affiliations:

Initiative of Communist and Workers' Parties

 (European Party) 


Left Unity

 (European Parliament Group) (

1989

–

1994

)
Precursor:
Sinn Féin [Official]
Other Related Organisation:
Democratic Left
Timeline:
View in the timeline of the Irish left
Discuss:
Comments on this organisation
Related Material
Items about The Workers' Party.
1982
Communist Party of Ireland
Podcast Episodes
podcast-related

  26th October 2020
  1 hr 16 mins

In this episode we talk to historian Brian Hanley about The Lost Revolution: The Story of the Official IRA and the Workers' Party, the book which he co-authored with Scott Millar, published in 2009.

Listen or download

podcast-related

  12th October 2020
  1 hr 12 mins

We talk to Colm Breathnach about his political experience as a member of the Workers Party and later Democratic Left, as a local councillor in Dún Laoghaire, and about his own political development and later involvement with the Irish Socialist Network, and activism in Scotland.

Listen or download
External Resources
DIT Special Collections

A number of documents including press releases, policy documents and reports.

Irish Election Literature

A number of leaflets and documents from the party and individual candidates.

Irish Election Manifesto Archive

Includes Workers' Party manifestos.
---