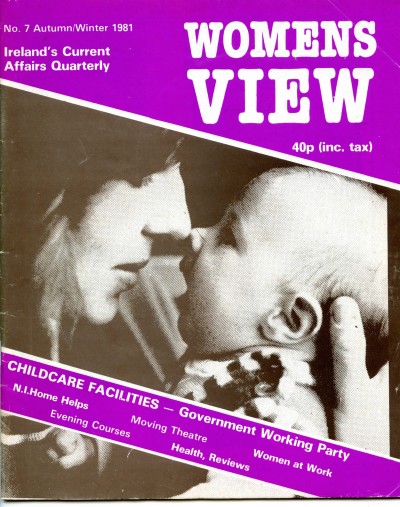 Please note:  The Irish Left Archive is provided as a non-commercial historical resource, open to all, and has reproduced this document as an accessible digital reference. Copyright remains with its original authors. If used on other sites, we would appreciate a link back and reference to The Irish Left Archive, in addition to the original creators. For re-publication, commercial, or other uses, please contact the original owners. If documents provided to The Irish Left Archive have been created for or added to other online archives, please inform us so sources can be credited.
Commentary From The Cedar Lounge Revolution
18th December 2017
Many thanks to Áine Mannion for donating this to the Archive where it joins other editions of the same publication. As with others it clearly makes its provenance known as a WP publication. There are a range of articles including ones on the then recent SFWP Women's Conference.
This notes that:
The second class citizenship of women and party politics came in for a close and wide-ranging scrutiny at a weekend conference of SFWP members organised by the Party's National Women's Committee. Speakers from the north and the south described the political culture and social climate that women face in their respective communities.

Discussion among the hundred delegates who attended was held in small workshops to identify and tackle the obstacles women face in leading a full and active political life. They obviously drew strongly on their personal experience.
And it further notes;
The double burden of women's working life has been an obstacle to their full political representation. But low representation among women in party political life had traditionally underestimated women's participation. This is best seen at election times when women's commitment to party activity is at its most visible.
Other pieces examine Northern Ireland Home Helps, the then new French government of the left and its 'new deal for women' and an article on Yvette Roudy, French Minister for Women's Rights.
More from Women's View
---