Ireland and the Socialist Countries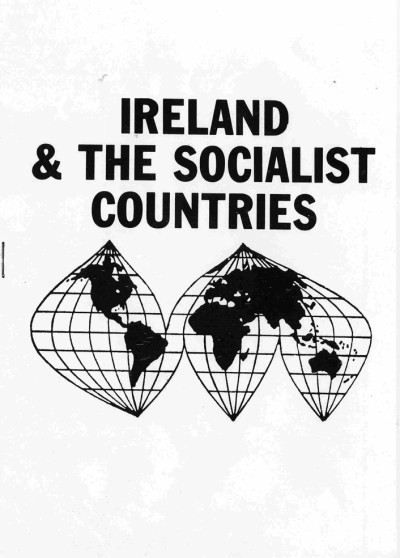 Please note:  The Irish Left Archive is provided as a non-commercial historical resource, open to all, and has reproduced this document as an accessible digital reference. Copyright remains with its original authors. If used on other sites, we would appreciate a link back and reference to The Irish Left Archive, in addition to the original creators. For re-publication, commercial, or other uses, please contact the original owners. If documents provided to The Irish Left Archive have been created for or added to other online archives, please inform us so sources can be credited.
Commentary From The Cedar Lounge Revolution
9th August 2010
This document, Ireland and the Socialist Countries, taken from a speech by Sean Garland in 1986, presents an uncompromising picture of Workers' Party support for the Soviet bloc. It argues that:
Ireland does not exist and as we well know, cannot exist in isolation from the struggle of the two socio-economic systems, Capitalism and Socialism, in the world today. Irealnd falls within the field of gravitation of these systems with each one having its own specific influence. Up to very recently and in most areas of Irish society still, it has been the conservative, reactionary forces that have directed and aligned Ireland on the side of capitalism.
From there the text suggests that post-war foreign policy in the west was shaped to 'bleed the Soviet economy dry, to force the Soviet Union to devote valuable and scarce resources to defence'. It argues that the Soviet Union and 'socialist' countries were sincere in peace and references proposals by them for disarmament.
But it argues that 'there can be no neutrals' in a conflict between Capitalism and Socialism. And it explicitly identifies with 'National Liberation Struggles' and posits that without Soviet influence and assistance many would have failed.
Under the heading 'The Central Question' it proposes that…
… It is clear that when we talk about Ireland and the socialist countries and our attitude to them we are in fact talking about a good deal more. We are talking about our attitude to the entire revolutionary scene in the world. For us there can be no middle ground in the struggle to abolish capitalism and achieve socialism. It is, and I repeat, essential for us who are living under capitalism that we look beyond what the media in our society report about socialism and the socialist countries.
And goes further, while diverting into an attack on 'the Trotsky tradition', and argues for a complete identification with the Socialist Countries.
As a summation of the WP point of view at this time it is useful, however it is striking how relatively late in the day it is. Consider that in the Soviet Union the first measures implemented under Perestroika and Glasnost were coming to the fore. Consider too that the WP although clearly sympathetic to Soviet style Marxism still remained somewhat distinct from it. And it is worth noting that within a few short months disarmament talks would, largely, succeed.
More from The Workers' Party
The Workers' Party in the archive
---