Communist Party of Ireland

(CPI)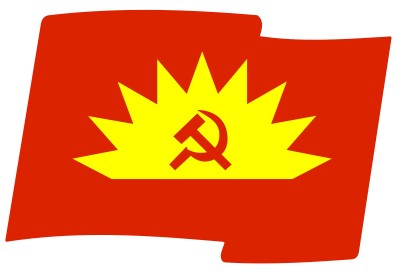 About
Other names, groups or sections
New Books Publications

New Books was the name of the bookshop run by the Communist Party of Ireland in Dublin, through which several publications and pamphlets were produced under the New Books Publications imprint. The bookshop was renamed Connolly Books in 1989.

Revolutionary Workers' Groups

The Revolutionary Workers' Groups were founded in 1930 and led to the foundation of the Communist Party of Ireland in 1933.
Identifiers
Related Material
Items about Communist Party of Ireland.
1977
British and Irish Communist Organisation

1973
Communist Party of Great Britain
Podcast Episode
podcast-related

  26th April 2021
  1 hr 12 mins

In this episode we talk to Lynda Walker about her political activism in the Communist Party of Ireland, the Northern Ireland Women's Rights Movement, working in education and Women's Studies and the International Brigades Commemoration Committee.

Listen or download
External Resources
Irish Election Literature

A number of leaflets and documents from the party and individual candidates.
---