Socialist Labour Party

(SLP)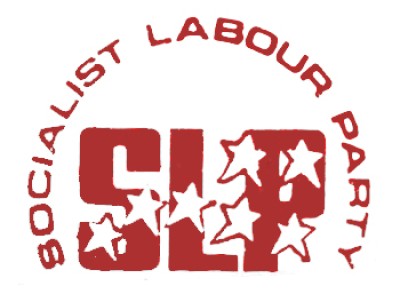 About
The Socialist Labour Party (SLP) was formed in 1977 and led by Matt Merrigan (Dublin Secretary of the ATGWU) and Noël Browne (then an independent TD).
A number of left groups joined the party as tendencies. These included:
Workers Alliance for Action - formed by members of Irish Workers' Group, who left in 1979;
Republican Socialist Tendency - formed by members of Movement for a Socialist Republic, who left in 1979;
Socialist Workers' Tendency - formed by members of Socialist Workers' Movement, who left in 1980.
The party ran in the 1981 general election, with Noël Browne re-elected as a TD. However, with many members having left at this stage, it was dissolved in 1982.
Identifiers
Related Material
Items about Socialist Labour Party.
Documents
1979 c.
Socialists Against Nationalism
External Resources
Irish Election Literature

Election leaflets and documents from the party and individual candidates.
---