Socialist Worker Review: Conference Bulletin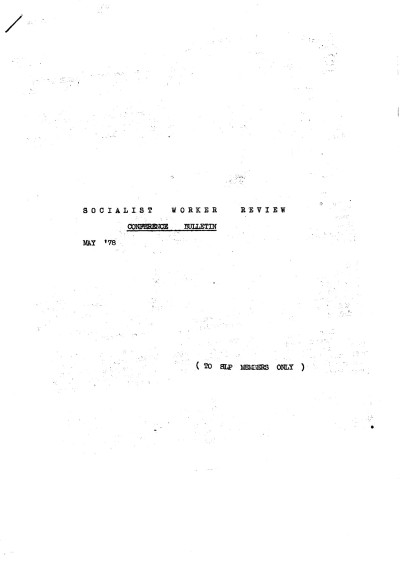 Please note: The Irish Left Archive is provided as a non-commercial historical resource, open to all, and has reproduced this document as an accessible digital reference. Copyright remains with its original authors. If used on other sites, we would appreciate a link back and reference to the Irish Left Archive, in addition to the original creators. For re-publication, commercial, or other uses, please contact the original owners. If documents provided to the Irish Left Archive have been created for or added to other online archives, please inform us so sources can be credited.
Commentary From The Cedar Lounge Revolution
10th June 2019
This seven page document was issued by those around the Socialist Workers Review – essentially the Socialist Workers Movement. It notes that they 'wish to outline their view son a number of specific issues raised in the policy documents as a contribution to the clarifying of the debate'.
It argues that there is a need for the SLP to have 'real forces to argue for our policies – real forces that have established credibility amongst their fellow workers'. And it argues that this is only established on a 'day to day basis' and through 'consistent work fo building up the sales of Socialist Labour inside and outside the factory gates and on a door to door bass on the housing estates'.
It also argues for 'a national initiative from the SLP which can help to guide our work and focus our activity. To be specific; there is a need for the SLP nationally to take the lead in the campaign for rights to contraception….and for the SLP to become identified as the party which takes up the struggle against unemployment in an active fighting way… and raise support for the the struggle for political status in the North'.
The document is broken down into further sections on The National Question, Womens Policy Document and A Workers Government.
More from Socialist Workers' Tendency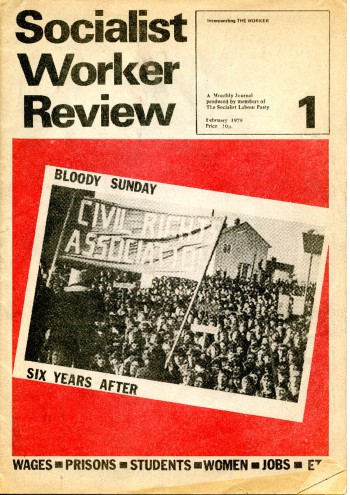 Socialist Workers' Tendency in the archive
---