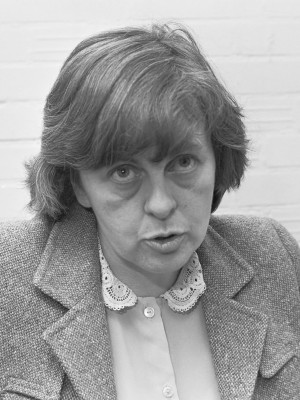 About
Bernadette McAliskey (formerly, Bernadette Devlin) is a socialist and Republican activist. She was involved in the early stages of People's Democracy. She was elected as an MP for 'Unity' (an electoral pact between Republican, nationalist and socialist groups) in 1969, the youngest MP at the time.
McAliskey was a member of the Irish Republican Socialist Party (IRSP) in its initial years, later joining with the short-lived Independent Socialist Party, which split from the IRSP in 1976.
Picture: Nationaal Archief , CC Attribution-Share Alike 3.0 Netherlands 
If this is you or you have corrections or clarifications, please let us know
in the comments
or by
email
.
Identifiers
Related Material
Items about Bernadette McAliskey.

---