People Before Profit/Solidarity

(PBP/S)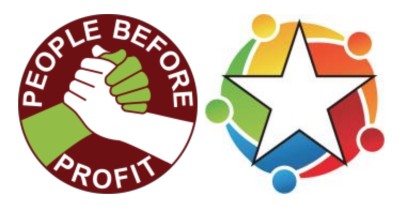 About
People Before Profit/Solidarity is an alliance between Solidarity and People Before Profit (PBP) that was formed in 2015, in advance of the 2016 general election. It was originally called Anti-Austerity Alliance - People Before Profit (AAA-PBP), but was renamed in line with the renaming of AAA to Solidarity in 2017.
It was formed largely for the technical advantages of gaining Dáil speaking time and party funding, which were both more achievable for a joint entity. The two parties have agreed common principles, but remain organisationally independent.
RISE, which split from Solidarity in 2019, remained part of the alliance while independent and subsequently joined PBP in 2021.
The registered name was modified from Solidarity-People Before Profit to People Before Profit/Solidarity in late 2020.
Identifiers
Documents
The archive currently has no documents from this organisation.
If you have documents from People Before Profit/Solidarity that you would like to contribute, please contact the archive.
External Resources
Irish Election Manifesto Archive

Includes the 2016 AAA-PBP 'common principles' election manifesto.
---