Committee for a Workers' International

(CWI)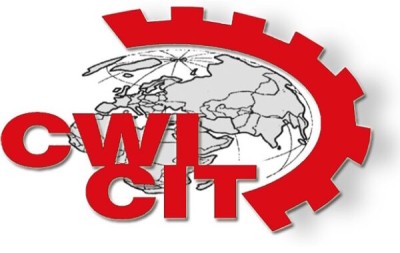 About
The Committee for a Workers' International was a Trotskyist International founded in 1974 by supporters of Militant Tendency, subsequently the Socialist Party of England and Wales (SPEW), and international supporters.
After the 'open turn', ending Militant entryism in the Labour party in the early 1990s, some supporters around Ted Grant formed the International Marxist Tendency.
In 2019, divisions between the International Secretariat (IS - dominated by SPEW's Peter Taffe and supporters) and the International Executive Committee (IEC) resulted in a split, with the IS 'refounding' the CWI with the support of most of SPEW and a minority of affiliated parties. This resulted in three international groups - the refounded CWI; International Socialist Alternative, which was supported by a majority of affiliates, including the Socialist Party in Ireland; and International Revolutionary Left.
Identifiers
---