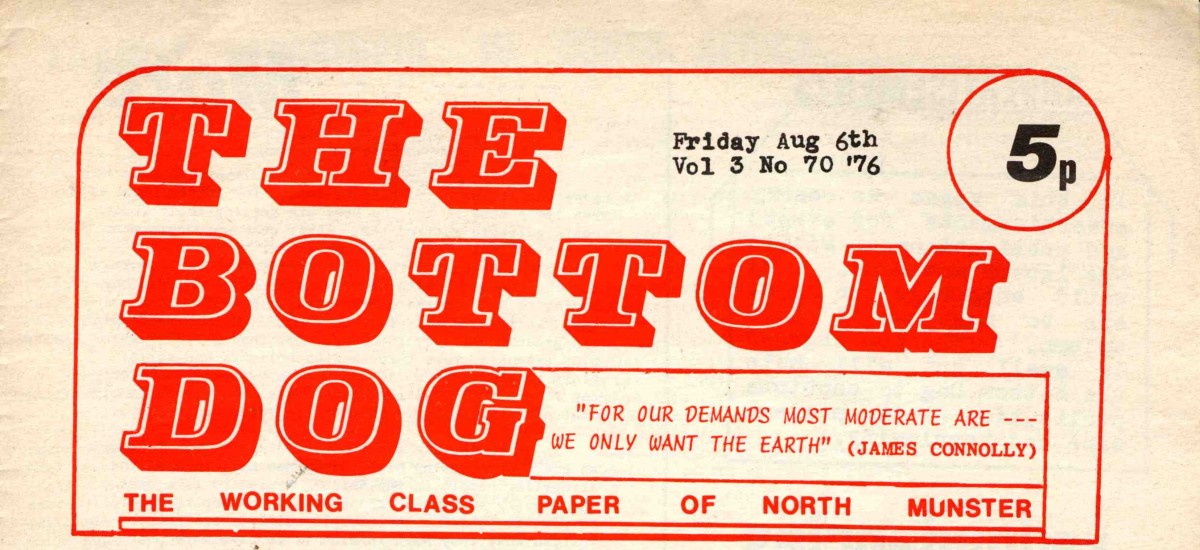 About
The Bottom Dog was a Limerick-based newspaper, published by the Limerick Council of Trade Unions and subtitled "the working class paper of North Munster".
A number of issues are also available from the Limerick City Council website , where it is noted:
Named after a Limerick working class paper published between December 1917 and November 1918 which ran for forty-eight issues, the first edition of the 1975 reincarnation of 'The Bottom Dog' was numbered Vol. 3, No 49.
The paper was revived in 2013 - further information on the revived paper can be found on its Facebook page .
Contributors
Joe Harrington, Tom Hayes, Dave Lee, Jim McNamara, Pat O'Connor
Note: This list is not exhaustive. Only named authors with entries in the archive are listed here.
External Resources
Limerick City Library Local Studies Collection

Contains digital copies of a number of issues of The Bottom Dog.
---