12th October 2020
  1 hr 12 mins
We talk to Colm Breathnach about his political experience as a member of the Workers Party and later Democratic Left, as a local councillor in Dún Laoghaire, and about his own political development and later involvement with the Irish Socialist Network, and activism in Scotland.
In this episode we talk to Colm Breathnach. Colm was a member of the Workers Party throughout the 1980s, and was elected as a local councillor for the party in 1991 in Dún Laoghaire. He subsequently joined Democratic Left when that party split from the Workers Party, but left over the issue of coalition when the party entered government. He was later involved in the formation of the Irish Socialist Network. Since then Colm moved to Scotland where he was involved with the Scottish Socialist Party  and RISE , and remains politically active.
For an article from Colm on the 'third way' position between orthodox communism and social democracy he discusses in relation to the Workers Party, see this issue of Making Sense: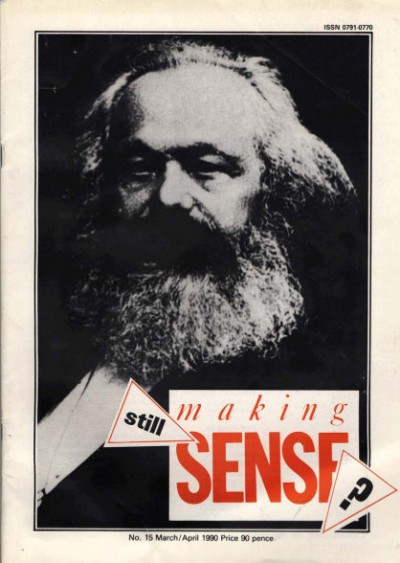 Listeners may also be interested in the 1989 Ard Fheis speech by Proinsias De Rossa mentioned in this episode.
The Marx quote mentioned by Colm is in the afterword of the second German edition of Capital (Vol. 1) :
The Paris Revue Positiviste reproaches me in that, on the one hand, I treat economics metaphysically, and on the other hand — imagine! — confine myself to the mere critical analysis of actual facts, instead of writing recipes … for the cook-shops of the future.