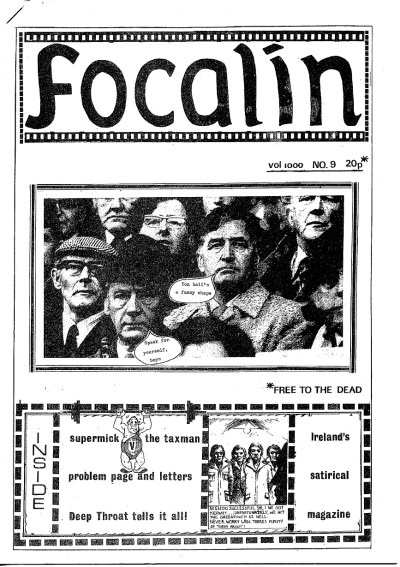 Please note: The Irish Left Archive is provided as a non-commercial historical resource, open to all, and has reproduced this document as an accessible digital reference. Copyright remains with its original authors. If used on other sites, we would appreciate a link back and reference to the Irish Left Archive, in addition to the original creators. For re-publication, commercial, or other uses, please contact the original owners. If documents provided to the Irish Left Archive have been created for or added to other online archives, please inform us so sources can be credited.
Commentary From The Cedar Lounge Revolution
30th March 2015
Focalín ("A wee word" for the odd reader of CLR who does not understand the First Language) was an Irish political satirical magazine produced in London in the late 1970s /early 1980s. The founders of the magazine were former supporters of the early Peoples Democracy and included an outstanding cartoonist.
As with the other issue this contains cartoons, a cartoon strip, newspaper cuttings and so on. It's certainly pitched as an in joke but there are many references to broader issues in the news.
More from Focalín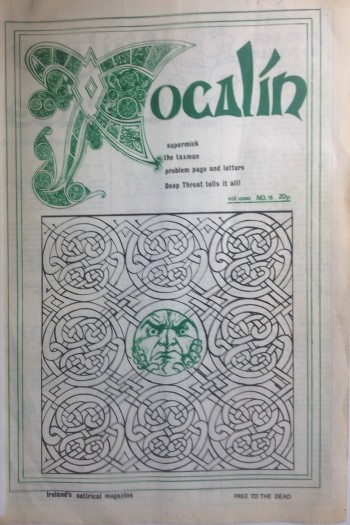 ---