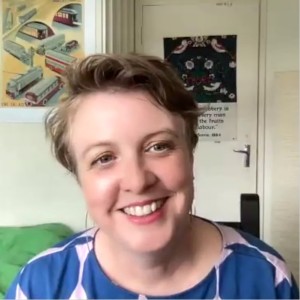 About
Aileen O'Carroll first became politically active via Student Union and pro-choice politics. Pro-choice work continued until she volunteered to work with Together For Yes during the Repeal referendum. At Trinity she helped organise a no-platform pocket against historian David Irving. She joined the anarchist group Workers Solidarity Movement in the early 1990s and remains a member. With them she campaigned on the various abortion referendums, the anti-water charges ('96/ 97), bin tax (2002) and anti household charge campaigns, the anti-war campaign at Shannon Airport, the Shell to Sea Campaign, and organised some Reclaim the Streets protests, the Grassroots Gatherings and the Dublin Anarchist Bookfair. She visited Chiapas with the Irish Mexico Solidarity group. She was the Dublin Grassroots Network media spokesperson for the 2004 Mayday protests which resulted in the first use of water cannon in the South of Ireland. She has worked with a number of social centre projects, from The Garden Of Delight in the 1990s to Seomra Spraoi and Jigsaw.
She is a trade union activist, and chaired the Maynooth branch of IFUT for three years and remains on the branch committee.
As a sociologist she has written a history of Dublin dockers, about working time in the software sector, and she is a board member of the Four Day Week Campaign.
If this is you or you have corrections or clarifications, please let us know
in the comments
or by
email
.
Irish Left Archive Podcast
---