Socialist Environmental Alliance

(SEA)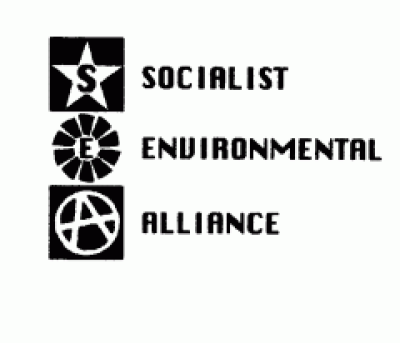 About
The Socialist Environmental Alliance was a left wing party active in Northern Ireland in the 2000s. It consisted of an alliance between the Socialist Workers' Party and other smaller groups, with the former being the dominant organisation. The SEA unsuccessfully contested assembly, european and Westminster elections, with Eamonn McCann a candidate in each. It was dissolved in 2008, with the SWP-dominated People Before Profit Alliance serving a similar role thereafter.
Identifiers
Documents
The archive currently has no documents from this organisation.
If you have documents from Socialist Environmental Alliance that you would like to contribute, please contact the archive.
External Resources
Irish Election Literature

Includes the SEA manifesto, and leaflet for Eamonn McCann.
---