British Labour and Ireland: 1969 − 1979
The Case for Troops Out Now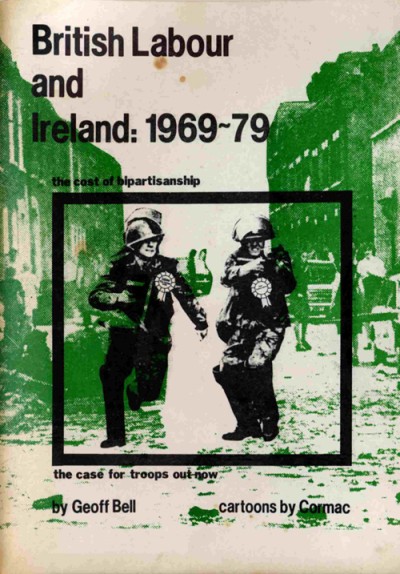 Please note:  The Irish Left Archive is provided as a non-commercial historical resource, open to all, and has reproduced this document as an accessible digital reference. Copyright remains with its original authors. If used on other sites, we would appreciate a link back and reference to The Irish Left Archive, in addition to the original creators. For re-publication, commercial, or other uses, please contact the original owners. If documents provided to The Irish Left Archive have been created for or added to other online archives, please inform us so sources can be credited.
Commentary From The Cedar Lounge Revolution
17th June 2013
This document was published by the International Marxist Group (see here for "Ireland Unfree" by Bob Purdie also published by the International Marxist Group much earlier in the 1970s). Written by Geoff Bell it sought to present 'the first detailed examination of the Labour Party's Irish policy from 1969 onwards'. It also sought to 'argue the socialist case on Ireland, the case for immediate British withdrawal and the right of Irish people to rule themselves.' The inclusion of the Troops Out logo on the back of the pamphlet is therefore unsurprising.
Geoff Bell, a journalist and member of Socialist Challenge was himself born in Belfast and had written 'The Protestants of Ulster' some years previously published by Pluto Press. Notable is the inclusion of Cormac cartoons by the well-known cartoonist for An Phoblacht/Repubilcan News.
The pamphlet itself is divided into short sections which take a chronological view of the actions of Labour governments in relation to Northern Ireland. It is very readable and provides a good overview of some aspects of that period of the conflict, not least the increasing militarisation of it during the mid-1970s. But it also considers the issue of civil rights. As interesting is the consideration of the Labour 'left' during the same period although it also encompasses those beyond the Labour left including the CPGB.
In relation to the IMG and Troops Out approach of immediate withdrawal the pamphlet notes criticisms of that view:
But by now the logic of the argument was familiar: the irish people are not capable of running their own affairs in a sane fashion; that there is a very complex situation in Ireland; that those who didn't recognise this, whether in Ireland or in Britain, had neither the information nor the detachment necessary to draw sensible conclusions.
In the final section the pamphlet examines the Provisional IRA and asks what explains 'the continuing resilience of the sworn [enemy] of the bipartisan policy [of the LP]'.
The pamphlet argues that 'what divides the people of Ireland, and what divides especially the Irish working class is Britain's presence in the North of ireland. To then turn round and say that the British presence prevents hem fighting over it is like saying that at least apartheid in South africa keeps the blacks and whites apart'.
More from International Marxist Group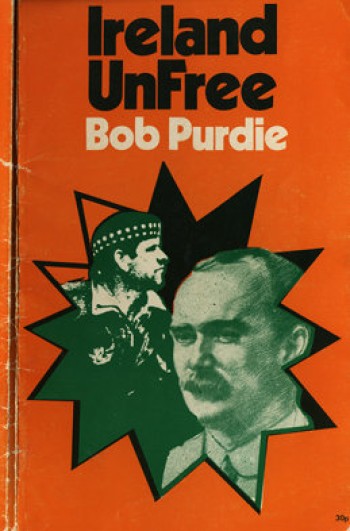 International Marxist Group in the archive
---