Images of Joe Higgins and Tony Gregory on Moore Street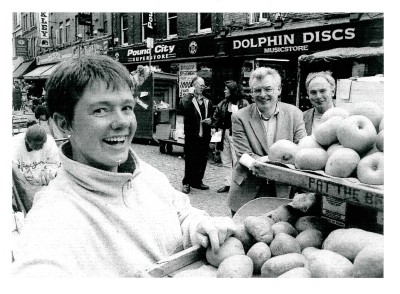 Please note:  Copyright of these images remains with the original owner. They are reproduced here with permission.
Commentary From The Cedar Lounge Revolution
14th July 2014
Here's an interesting addition to the Archive, three photographs taken, presumably as part of a PR shoot, of Independent TD, Tony Gregory and Joe Higgins TD of the Socialist Party on Moore Street. According to readers' comments they are from the 1999 European election campaign.
The Archive is open to photographs and (generally) non-electoral posters from the Left across the years to start building up a collection of same. So, any contributions gratefully accepted.
---