Mon, 12 Dec 2022
 1 hr 03 mins
In this episode we talk to Orla Egan and Megan Luddy O'Leary about their recently published book, Diary of an Activist, an illustrated memoir of social activism in the 1980s and 90s. The book draws on Orla's experiences "journeying through vegetarianism, anti-nuclear and CND protests, feminist and queer activism, lesbian parties, coming out and becoming a parent", and aims to bring to light and make accessible the history of activism in Ireland in that period. It is published by Cork City Library, and is available from DiaryOfAnActivist.com.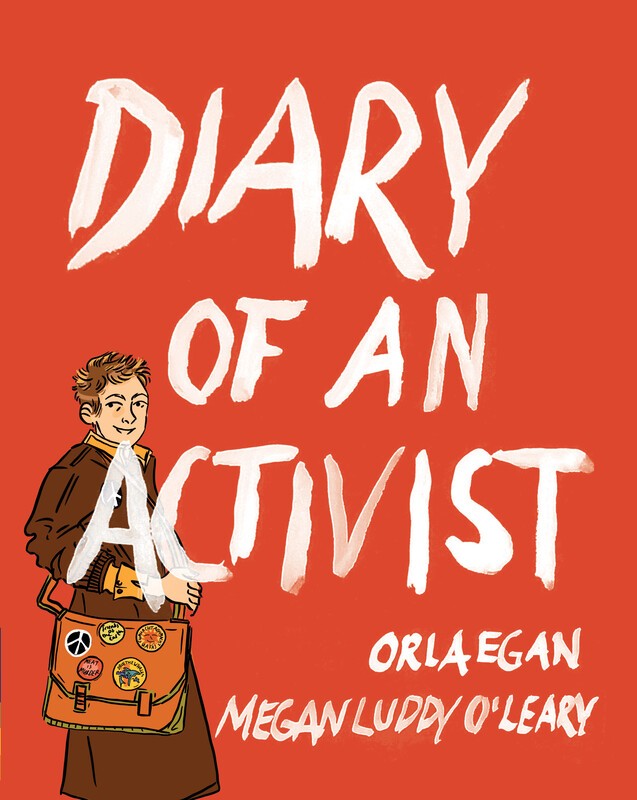 Orla Egan is the Founder and Director of the Cork LGBT Archive and the author of Queer Republic of Cork: Cork's Lesbian, Gay, Bisexual and Transgender Communities 1970s-1990s (Onstream Publishers 2016). She wrote the short play, Leeside Lezzies, in 2018 and is Director of the short Cork LGBT film I'm Here, I'm Home, I'm Happy (2021). She has been active in social change and LGBT activism in Cork since the 1970s/1980s. We previously spoke to Orla about the Cork LGBT Archive project in episode 8.
Megan Luddy O'Leary is an Irish artist, illustrator and poet. She draws, animates, writes, and makes things out of clay, collage and embroidery. She is interested in handmade aesthetics, particularly women's craft work. Her themes include: the domestic, queerness, love and magic. Her work has been featured by Gill Books, Vibe Magazine, GOMA Gallery, Vittles Magazine and UsFolk. Her work can be seen on her website, meganluddy.cargo.site.
The video animated by Megan of Orla discussing Loafer's Bar, which is mentioned in the conversation, can be viewed on the Cork LGBT Archive website. Also mentioned are the clocks page and the back cover illustration of Orla and Megan meeting to discuss the project, which are shown below.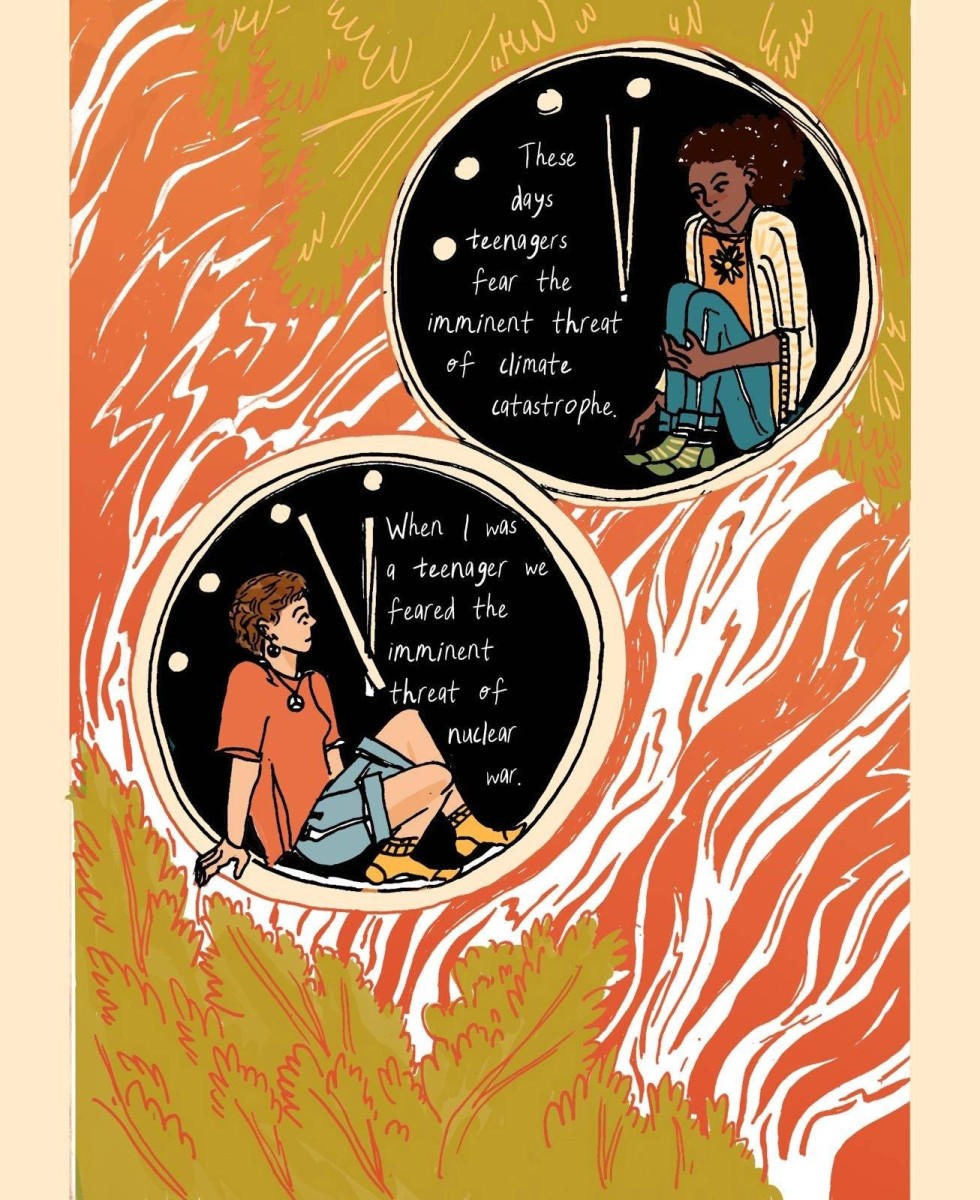 ---
The Irish Left Archive Podcast looks at Left politics in Ireland, talking to activists, writers, historians, politicians and others involved in Left organisations and movements about their experiences of participating in Left parties and campaigns. The podcast is hosted by Ciarán Swan and Aonghus Storey.
View this episode on our website: #43: Diary of An Activist, by Orla Egan and Megan Luddy O'Leary.