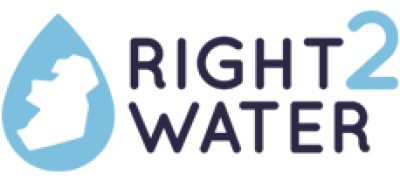 About
Right2Water is a campaign group set up in response to the introduction of water charges and the threat of water privatisation. It is supported by trade unions, political parties and community groups.
The campaign expanded to create the Right2Change campaign in 2016.
Identifiers
Documents
The archive currently has no documents from this organisation.
If you have documents from Right2Water that you would like to contribute, please contact the archive.
Related Material
Items about Right2Water.
Documents
2015
People Before Profit Alliance
Posters and Images
Podcast Episode
Episode 6 | 7th September 2020

In this episode we talk to Rhona McCord about her political background, the Right2Water and Right2Change campaigns, community organising, and the challenges for the left and Trade Union movement in the contemporary period.
External Resources
Irish Election Literature

Leaflets from the campaign.
---