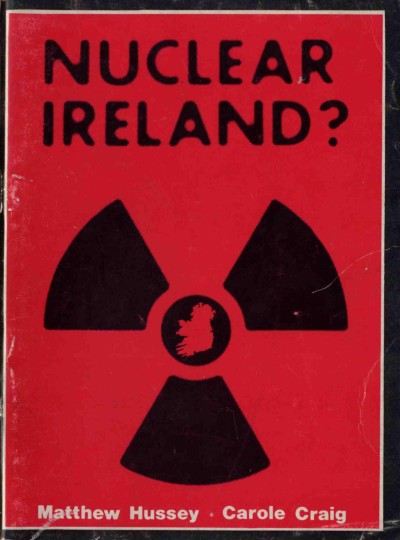 Please note:  The Irish Left Archive is provided as a non-commercial historical resource, open to all, and has reproduced this document as an accessible digital reference. Copyright remains with its original authors. If used on other sites, we would appreciate a link back and reference to The Irish Left Archive, in addition to the original creators. For re-publication, commercial, or other uses, please contact the original owners. If documents provided to The Irish Left Archive have been created for or added to other online archives, please inform us so sources can be credited.
Commentary From The Cedar Lounge Revolution
30th November 2009
This is a document, and many thanks to Jim Monaghan for forwarding it, that to some extent runs at a tangent to much of the Archive. But it is without question that in the mid to late 1970s campaigns and activism developed that were centered on issues beyond socialism as such or the North and foreshadowed social campaigns and the rise of the environmental movement and its political face in the Ecology Party and later the transition of that organisation to a Green Party. However, that said, the left in all its forms was involved in the campaign to prevent the arrival of commercial nuclear power on our shores. The Fianna Fáil government had produced a Green Paper on energy, 'Energy-Ireland, Discussion Document on some Current Energy Problems and Options'.
Indeed the book is explicit in noting that it 'looks at these opposing views [on nuclear energy] and many others - in the context of the nuclear power station now being considered for Carnsore Point in County Wexford'. Written by Dr. Matthew Hussey of Kevin St. College of Technology and Carole Craig, a journalist, the quote on the back of the pamphlet indicates the approach taken within:
Fission energy is safe only if a number of critical devices work as they should, if a number of people in key positions follow all their instructions, if there is no sabotage, no hijacking of the transports, if no reactor fuel processing plant or repository anywhere in the world is situated in a region of riots, or guerilla activity, and no revolution or war - even a 'conventional one' - takes place in these regions. The enormous quantities of extremely dangerous materail must not get into the hands of ignorant people or desperadoes. No acts of God can be permitted. Hans Alfren, Nobel Laureate
Inside it deals with the science of nuclear energy, safety issues, aspects of the econmics of nuclear power and the political ramifications. It also discusses alternatives. Throughout it is illustrated by Martyn Turner cartoons and strips. It's actually quite a snappy read and very evocative of the period within which it was produced. Odd to reflect that as recently as this last week, John Gormley was arguing that the nuclear option while not his choice was not something that he would dismiss out of hand.
On a further tangent to this topic there's some illuminating material inside the Lost Revolution on the agonising within SFWP on the issue of nuclear technology.
---