1971
Internment introduced in the North
On the 9th of August 1971, internment was re-introduced in the North with a large wave of arrests and imprisonments in dawn raids. Aimed at weakening the IRA, 342 people were arrested in the initial action, all from Nationalist or Republican backgrounds. Several days of violence and protest followed immediately afterwards.
The policy of interment was continued until December 1975.
This extract from a special supplement to Hibernia on the third anniversary in 1974 describes the events: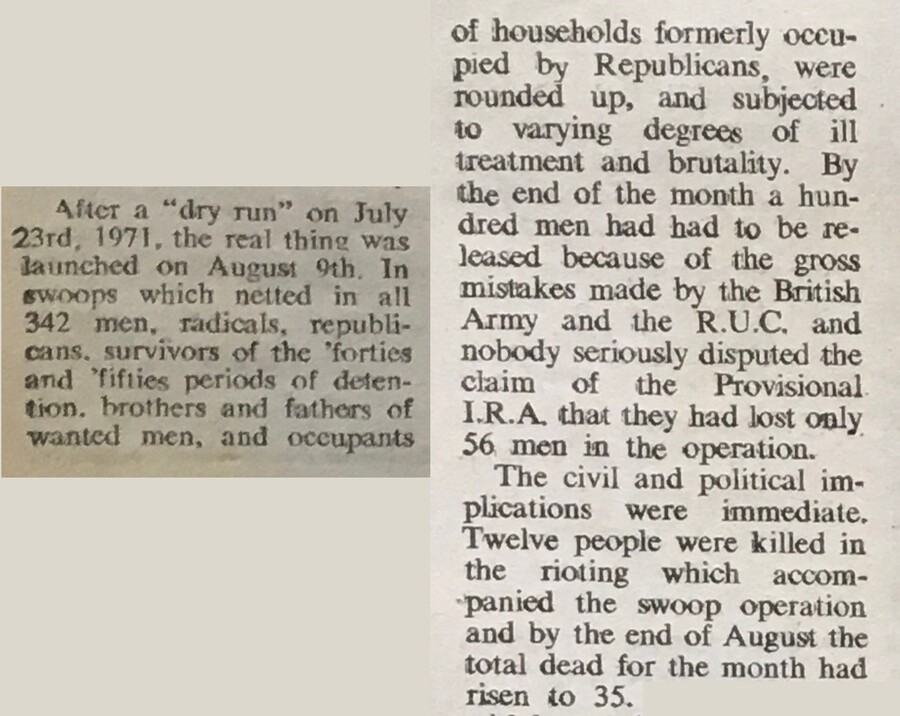 A poster from NICRA calling for an end to internment: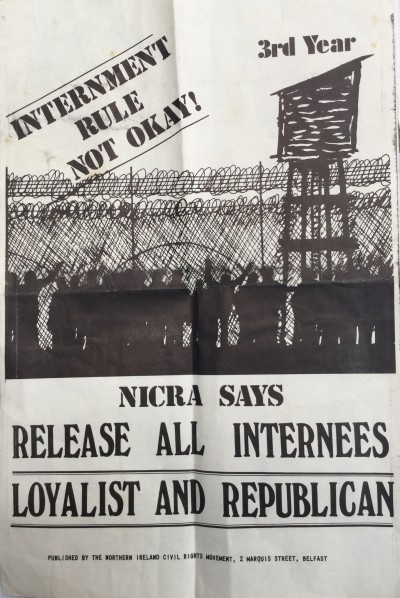 For more related documents, see the Internment in Northern Ireland subject page.